On April 20th, the "2023 Conference on Development of China's Consumer Goods Market cum 31st China Retail Consumption Statistical Analysis Results Conference", co-organized by the China General Chamber of Commerce and China National Commercial Information Center, were held in Beijing.The event was centered around the theme "Enhance Quality and Quantity, Achieve Steady and Long-term Advancement." Focusing on economic policies, consumption trends, and industry development, the conference brought together industry experts and entrepreneurs to explore topics such as the evolution and progress of the consumer goods market. The goal was to promote high-quality development within the market and foster steady, long-term growth for the Chinese economy.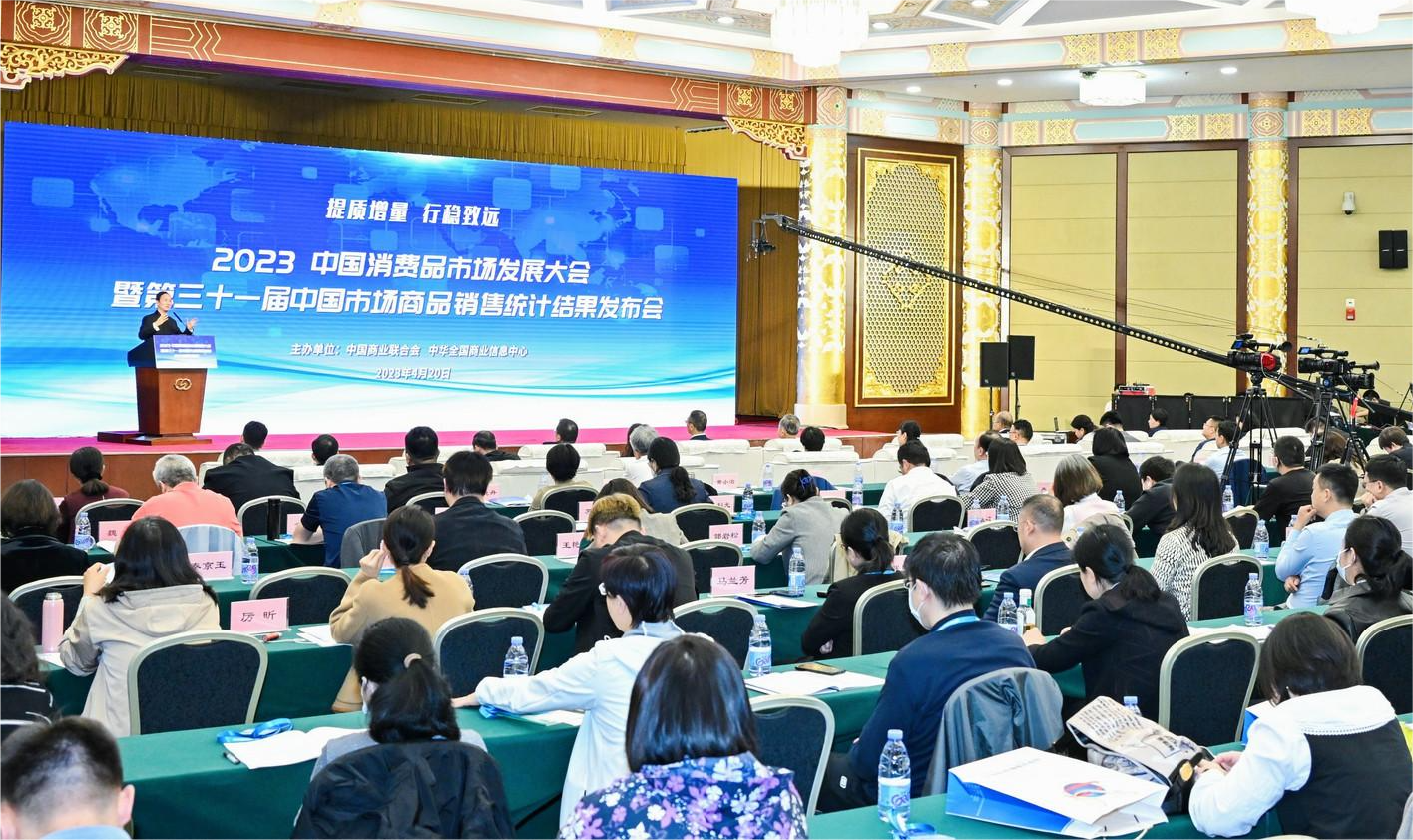 Among the bestselling brands in 2022 named at the conference, Blue Moon liquid laundry detergent and liquid soap topped in market share in their respective category, the former for the 14th consecutive year (2009-2022) and latter for 11th consecutive year (2012-2022). Making the same top spots year after year is a proof of Blue Moon's market position as an industry benchmark brand. Moreover, on 18 April, in the China Brand Power Index (C-BPI) list published by CHNBRAND, an authoritative brand rating organization in China, the two Blue Moon products again scored the highest rating and were honored with the "Golden Brand" award.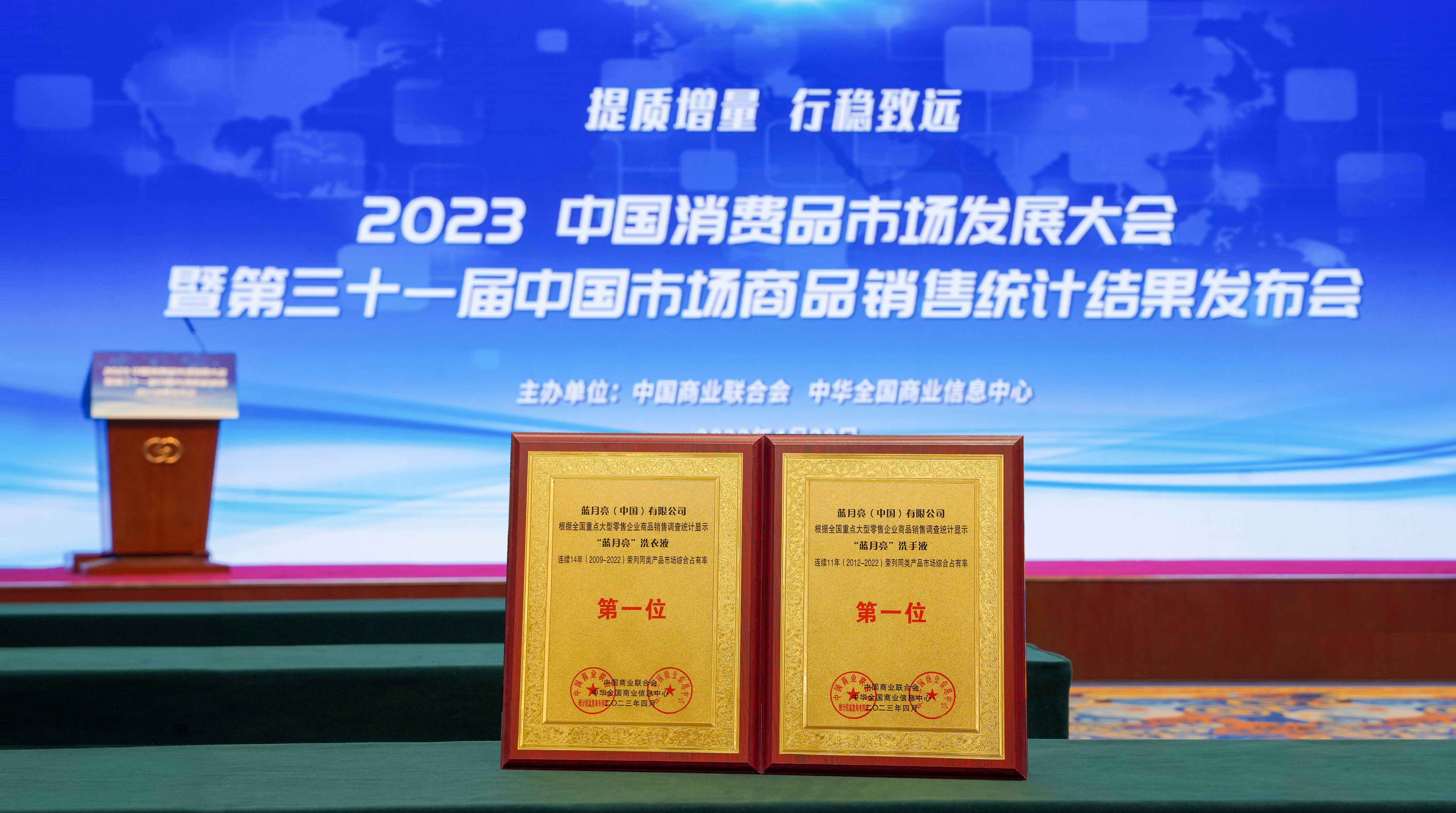 Achieving top honors in both brand power and market share is a testament to the strengths of Blue Moon products and the brand's influence. It also signifies the widespread recognition Blue Moon has gained for its unwacering commitment for the cleaning business for over three decades. By providing valuable experiences that exceed consumer expectations, Blue Moon has established itself as a trusted and reliable brand in the industry.
Prides Shrewd Consumer Insights Creates Products for Cleaning Experience in All Scenarios 
Looking at the larger market, brands striving for long-term development don't merely cater to one-time consumer demand, but work on strengthening their foundations, expanding their business, and consistently supplying innovative and high-quality products to stay ahead of market trends.
Retracing the development journey of Blue Moon products, from promoting liquid laundry detergents and opening the "liquid" detergent era in the country, then introducing products for specific scenarios like hand-washing and cleaning baby wear and for consumer groups, like frequent travelers, Blue Moon has set the trend for "special purpose" detergents, to launching the "Supreme" concentrated laundry detergent sparking the industry upgrade to concentrated products .... one can see that the upgrade and iteration of Blue Moon products have mirrored to a certain extent the changes in washing habits of the Chinese people and also have time and again led the upgrade of cleaning demand of consumers in China.
"Sports for all" has become a new trend in the country in recent years.  Blue Moon, with its keen foresight, recognized that sweaty odors is a common hassle for sports enthusiasts. To help consumers address it, Blue Moon embarked on multidisciplinary research in microbiology, chemistry and textiles, and from that it launched a new sportswear liquid laundry detergent series in 2022. The new product line not only can effectively remove sweat odor from clothes, but also inhibits the formation of such odors. The sportswear liquid laundry detergent for use on quick-dry clothing also protects the sweat absorption and quick-drying properties of the fabrics, keeping them dry and comfortable to wear, and for that it has won consumers' preference.
In the liquid soap realm, Blue Moon has a diversified product portfolio to continuously elevate consumers' cleaning experiences. For example, agreeing with the consumption upgrade trend, Blue Moon introduced the contactless inductive foaming automatic hand wash dispenser, giving consumers yet more convenience in cleaning their hands. In addition, the Group has launched an impressive array of products such as anti-bacteria foaming hand wash and rinse-free hand wash to meet consumers' hand cleaning needs in specific scenarios.
As the event organizers stated, domestic consumption enterprises represented by bestselling brands have been actively exploring ways to improve in areas such as quality, innovation, marketing and user experience, as well as to constantly bolster their core competitiveness and brand influence, and as such have contributed positively to the steady development of the market. They have shown their strengths and potential in helping the consumer product market evolve, serving as catalyst for business transformation and the consumer market to gain vitality. As a leading brand in the daily chemical industry, Blue Moon has, through continuous product and service innovation, brought superior washing experiences to consumers and earned market recognition and trust, while also charting a new course of development for the industry.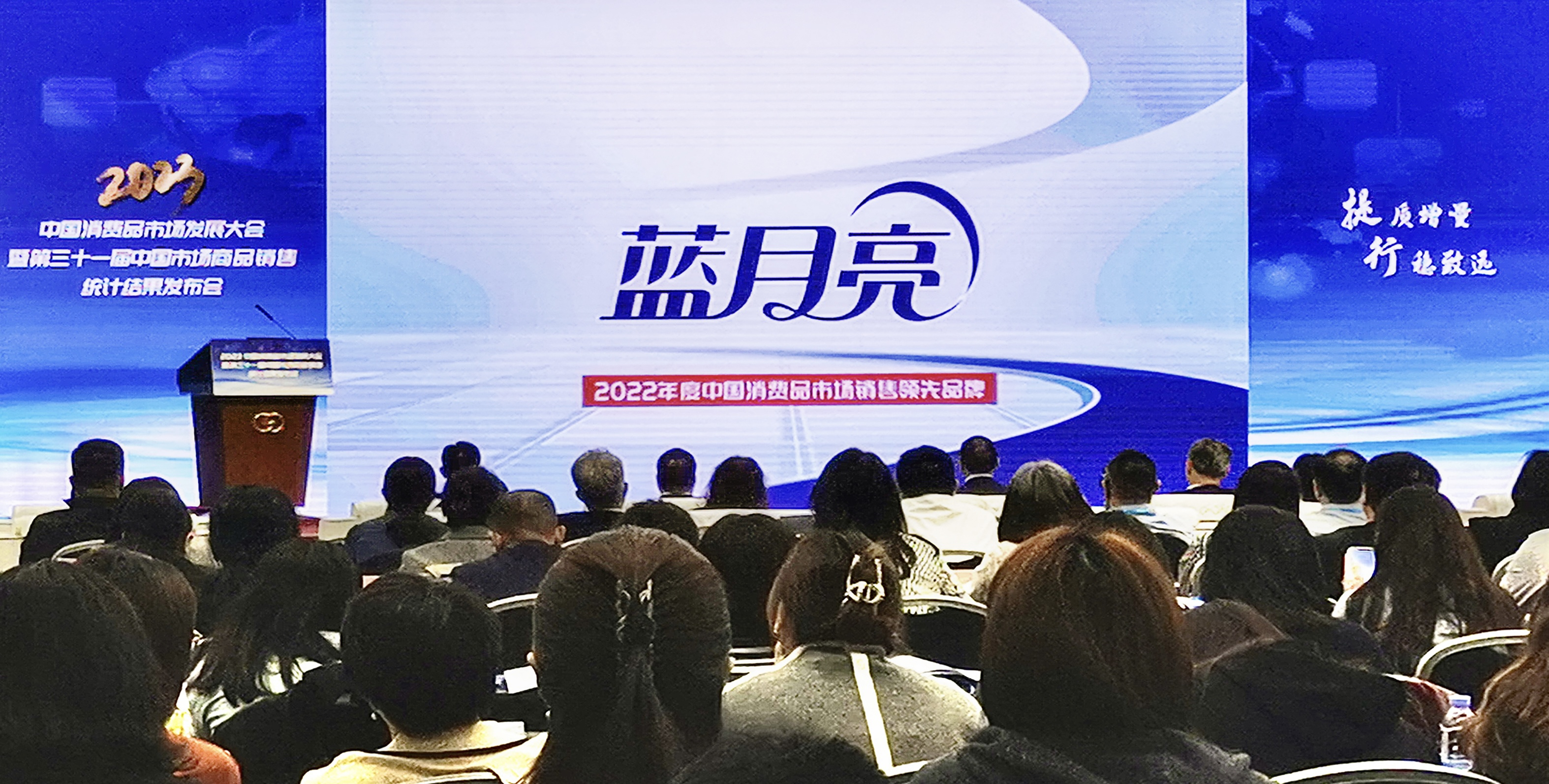 Continuous omnichannel construction helps shorten consumer reach
In the "2022 Global Consumer Insights Pulse Survey" report issued earlier by PwC, 81% of the respondents said they had shopped via at least three to four channels in the past six months. The vast majority of consumers would switch between online and offline shopping based on their needs. Thus, building a balanced omnichannel and constantly expanding channels to reach consumers are the must-take path for consumer brands to realize long-term development.
Obviously, Blue Moon knows well this path to take. It is among the first brands to deploy online channels. Blue Moon has not only continued to consolidate the advantages of its traditional e-commerce channels, but has also made breakthroughs in tapping emerging online channels such as Douyin and Kuaishou.
During the "618" online shopping festival in 2022, Blue Moon continued to top the list of bestselling all fabric care brands, not only on JD.com, but also on the Tmall platform. Moreover, it was also among the top 10 brands of paper household cleaning products on Douyin, and the top 3 of the most favorite household product brands of Kuaishou platform users. Also in 2022, during the "Double 11" shopping festival, Blue Moon "bloomed" across all online platforms, ranking no. 1 on the fabric cleaning product lists of various e-commerce platforms including JD.com, Tmall and Douyin.
As for offline business, Blue Moon has continued to expand its sales and distribution channels and deepen their penetration, enlarging the coverage of its distribution network to the "last mile" to reach convenience stores, fresh food supermarkets, and small to medium-sized local stores, so that consumers can buy its products in their closest neighborhood. More and more consumers are opting today to "order products online for immediate delivery" and Blue Moon has the foresight of deploying instant-service retail channels early on. In 2022, its products were among the bestselling household care and fabric cleaning products on O2O platforms, and the brand topped in the household care category on such platforms as Meituan Shangou and JD Daojia.
In general, as Blue Moon continues to launch diverse and innovative products and optimize its omnichannel sales network, it is expected to be able to do better yet in market expansion and brand penetration. Products, channels and brand reputation are interconnected and complement each other, serving as the "moat" that provide strong defense for Blue Moon.
Against the backdrop of China pushing to stimulate domestic demand and deepen supply-side reform, the upgrade of consumer demands has continued. Consumer brands, like Blue Moon, that offer high-quality and diverse products, as well as a differentiated product and service supply system, are poised to attract more customers. This strong consumer appeal ultimately leads to greater development opportunities.